"Passing Blea Moor Box" - on the Settle & Carlisle line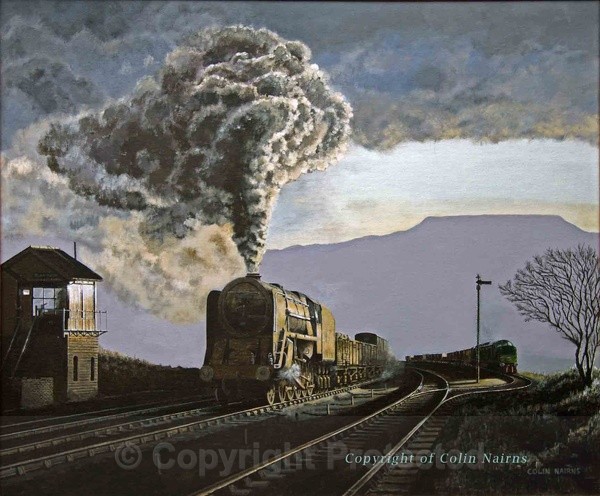 The ORIGINAL painting, acrylic on canvas board measures 25" x 30" (63cm x 76cm) and is currently FOR SALE - Please 'Contact Me' if you are interested. It depicts a Class 9F 2-10-0 freight locomotive struggling over the summit at Blea Moor on the picturesque Settle and Carlisle line with a fitted freight, as a Class 40 diesel waits in the loop.

FOR SALE
Print options for sale are 'Print only', 'Double Mounted' or ready to hang as 'Mounted & Framed'.
"Passing Blea Moor Box" - on the Settle & Carlisle line